Characterisation of materials from "El Bañuelo" Arab Bath (Granada)
2019
In TESELA we participated during 2019 in the restoration of the Bañuelo, carrying out the previous characterization of the original construction materials. As many of you know, the Bañuelo,, Hammam al-Yawza or Walnut Bath is a magnificent example of an Arab bath from the Zirí period (11th-12th century), declared a Site of Cultural Interest (BIC), which can be found in Carrera del Darro (Granada) in front of the Puente del Cadí. Its location on an important public road and next to a door is characteristic of Andalusian baths.
To carry out the characterisation, a series of samples of mortars, bricks and earthen walls were analyzed in order to detect possible constructive differences and the presence of pathologies. This allows for the development of specific consolidation and conservation methods that guarantee the adequate restoration of the materials and structural elements that make up the building.
The analysis techniques used were magnifying glass, video microscopy, X-ray diffraction and optical microscopy on thin film.
The results of this study were presented at the XXXVIII Scientific Meeting of the Spanish Mineralogical Society (SEM-2019), which took place in Ronda (Malaga) in June 2019.
Download the poster and the article published in the magazine MACLA Nº 24 of the Spanish Society of Mineralogy: [wpdm_package id='4174′ template="link-template-calltoaction3.php"] [wpdm_package id='4176′ template="link-template-calltoaction3.php"]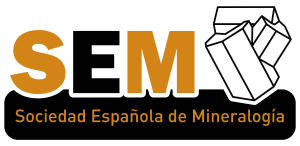 RELATED NEWS:
TESELA at the XXXVIII Scientific Meeting of the Spanish Mineralogy Society – Ronda (Málaga), 2019