Course: THE SCIENTIFIC AND PROJECTED IMAGE OF ARCHITECTURE, CITY AND HERITAGE
From 17 February to 12 May 2017
INTRODUCTION AND OBJECTIVES
The specific techniques of photographic documentation, schematic drawing and patrimonial planning of the report usually require specific sections of higher education or university education; but because of their extension they include many other subjects and specific preparation is necessary.
The aim of this permanent seminar is to offer a professional training in documentary techniques related to heritage (in all its variants, although of direct application in the architectural, urban, artistic and natural heritage entities easily documentable) from the planning of the reporting work to the editing, archiving and dissemination of it. The application of these techniques is profoundly broad, including graphic, pictorial, documentary and reporting planning techniques.
At the end of the course, the student will be able to work as a professional of the patrimonial documentation in different fields, which will facilitate their incorporation in different work fields, besides learning everything necessary to be an entrepreneur of their own professional study line. The professional techniques taught will be as follows:
– Perform complex, non-automatic photography using manual modes of work with DSLR.
– Plan a parameterized reporting work on heritage elements of all kinds.
– Encoding external digital parameterization techniques: Geopositioning, EXIF data.
– Basic freehand sketching and drawing.
– Raw development and image treatment.
– Installation of artificial scenes for elements exempt from laboratory use.
– Reliable reproduction of colour.
– Advanced photographic criticism.
– Copyright.
– History of photography and sketching.
– Preservation of archives and management.
… and all this in a fantastic atmosphere and with practices in unknown environments to the eyes and cameras of most people…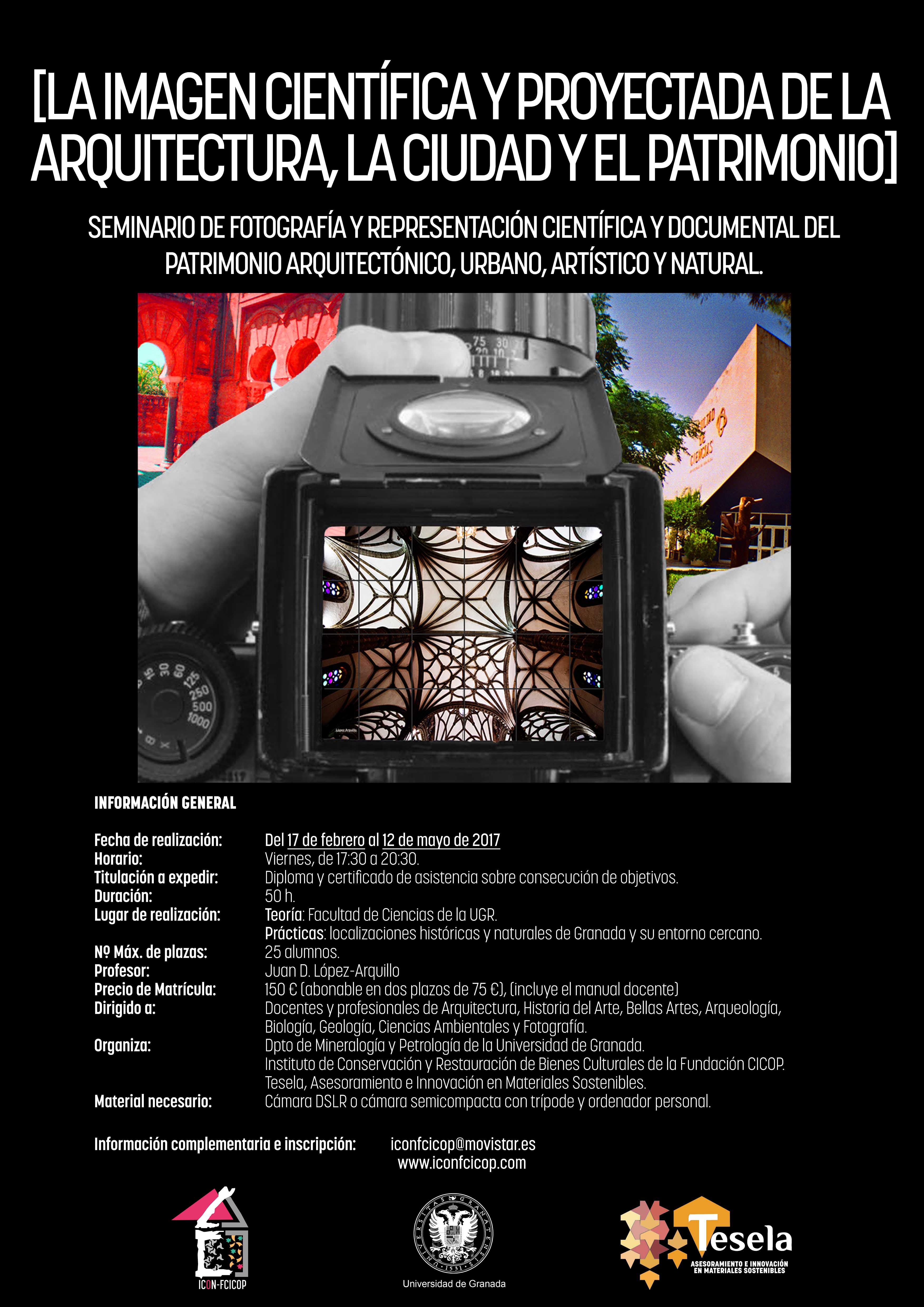 See the detailed program of the course